Due to an event, Castletown House and Biodiversity Garden will close at 3pm (last entry 2pm) this Saturday, June 18th.
Castletown's tearooms, operated by Brambles are open 7 days from 9:30am to 4:30pm.
____________________________________________________________________________________________
House tours and access to Pleasure Gardens are available from April to October, 7 days a week
To contact us, email castletown@opw.ie
Drones are not permitted on the estate without prior permission.
Welcome to Castletown House
When it was built in the 1720s, Castletown set a radical precedent and it is an extraordinary part of our cultural inheritance. Now, as the OPW breathes contemporary life into Ireland's earliest and finest Palladian house, it is trailblazing once more. We hope you enjoy your visit.
Café
The Café is open 7 days a week from 9.30am until 4.30pm
Email: castletowntearooms@brambles.ie
Castletown's Treemendous tree trail
Next time you visit our Parklands, why not try this family-friendly tree trail and discover some of the special trees we have here.
Follow the map, learn the trees and most importantly, have fun!
Make sure to wear appropriate shoes and clothing for the parklands and respect the code: 'leave nothing behind and take nothing but memories'
Group/School Bookings
For group / school bookings (more than 8 people), please e-mail castletown@opw.ie
Code of Conduct
Please download the Code of Conduct for Dog Owners at this link.
Guidelines for suitable food for the ducks in our pond can be found here.
Visited the house? Please help us keep improving our service by completing our visitor survey here.
Jun 26 @ 10.00am – 5.00pm
10.00am
Outdoor Country Market & Craft Fair with various food and craft stalls
Castletown House
7.00pm
Regarded as one of Ireland's most outstanding musicians, international award winning violinist and conductor, Patrick Rafter, has toured Europe, The middle East, South America and Asia as soloist, recitalist and chamber musician. To date, Patrick[...]
Castletown House, Entrance Hall
7.00pm
Founded in 2012, Musici Ireland is a female led chamber collective that takes pride in presenting interesting and evocative programmes. Musici consists of a core of players that welcomes collaborations with nationally and internationally celebrated[...]
Castletown House
Jul 10 @ 10.30am – 1.00pm
Castletown House
Jul 23 @ 8.00pm – 10.00pm
Castletown House, Entrance Hall
Aug 20 @ 8.00pm – 10.00pm
Castletown House, Entrance Hall
8.00pm
"Loss, Love and Laughter". A post-pandemic recital celebrating human resilience, strength and compassion, and reflecting on the shared experiences of longing, grief, hope and enduring love; an exquisite evening of opera, piano and song, featuring[...]
Castletown House, Entrance Hall
Castletown House, Entrance Hall
The Castletown Blog
Stay up to date, and enjoy glimpses from behind the scenes at Castletown! Below are the latest entries. Click here for the archive.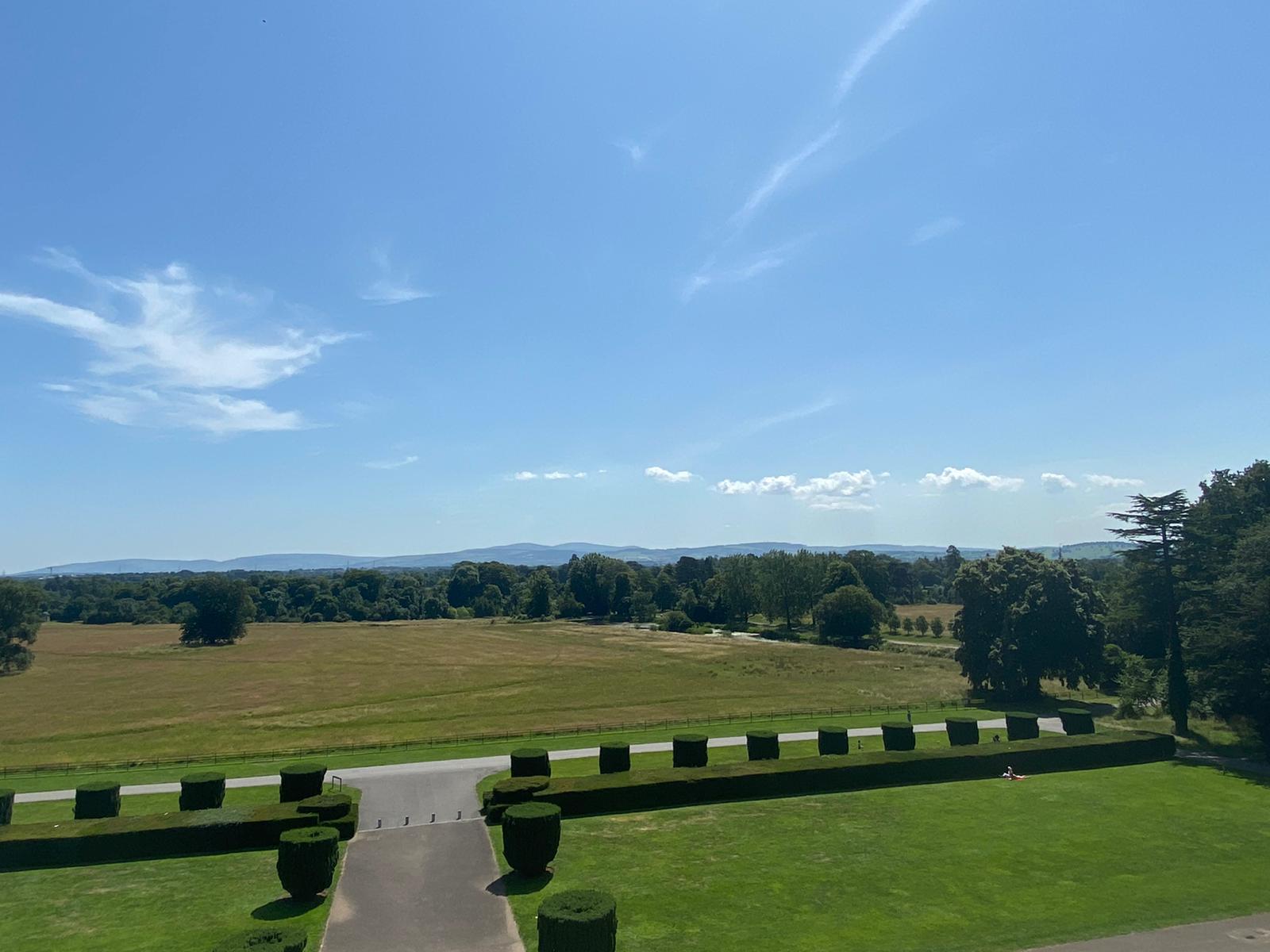 When the newly married Lady Louisa took charge of the Castletown landscape in 1759, at the tender age of sixteen, she took over the care of a landscape which had a history going back longer than historical records did. Lady Louisa probably wasn't aware of the Bronze...