We are having technical difficulties with our online booking system. If you wish to make a booking, please send an email to castletown@opw.ie with the date and time you would like and the number of visitors.
You can also get your tickets from the ticket office in the west (cafe) courtyard.
Apologies for any inconvenience, we will be back up and running as soon as we can.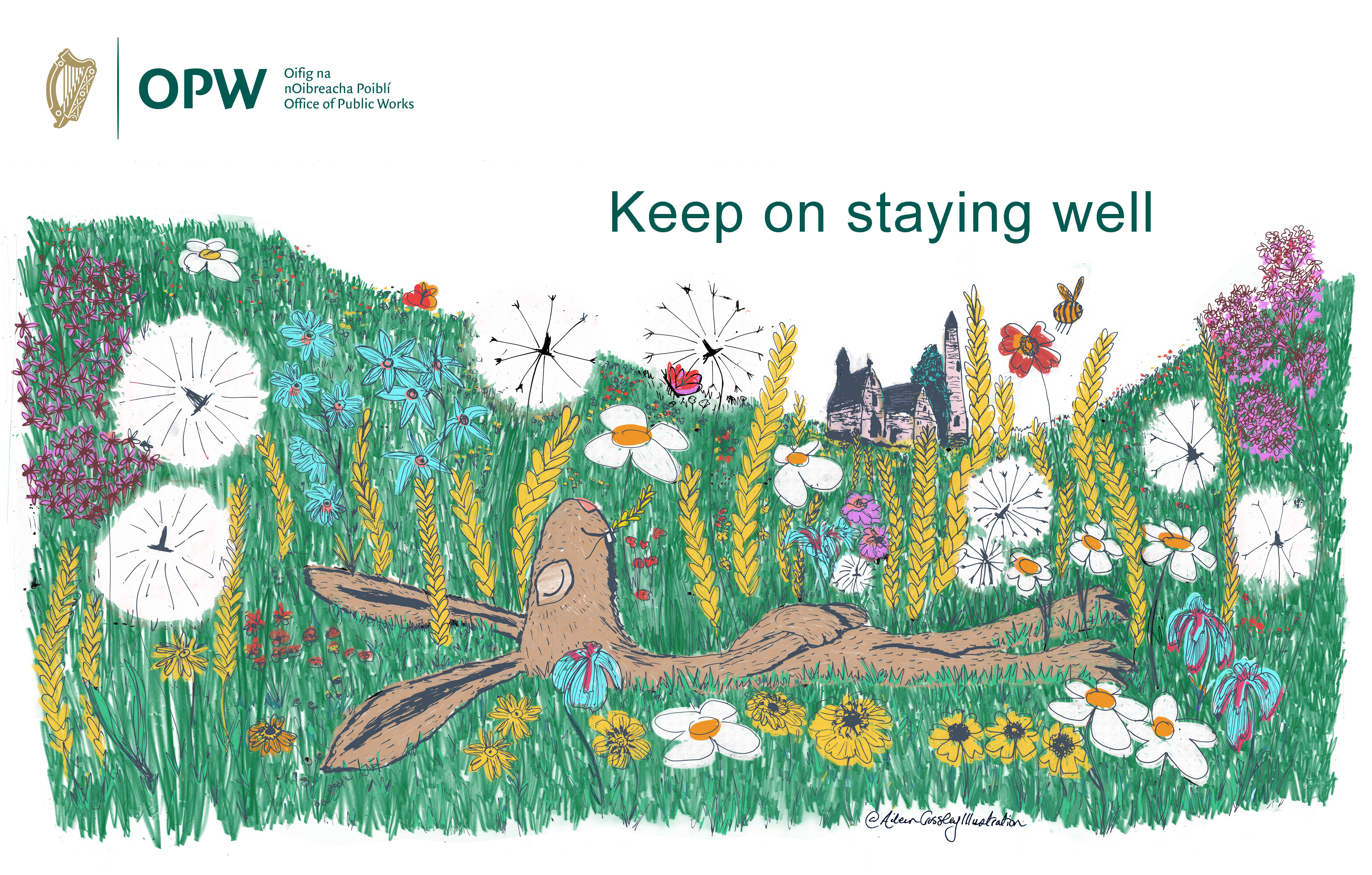 The Parklands and car park remain open from 7am to 10pm daily.
 While using the parklands, please be mindful of social distancing and make way for more vulnerable people who might find it more difficult to alter their route e.g. the elderly, people with disabilities, people with buggies and small children.
Please assist us in maintaining the Parklands by taking your rubbish home.
For queries please email castletown@opw.ie
Drones are not permitted on the estate without prior permission.
Welcome to Castletown House
When it was built in the 1720s, Castletown set a radical precedent and it is an extraordinary part of our cultural inheritance. Now, as the OPW breathes contemporary life into Ireland's earliest and finest Palladian house, it is trailblazing once more. We hope you enjoy your visit.
Self-Guided tours are available Wednesday to Sunday (house closed Monday and Tuesday) from 10am to 5pm (last entry 4:45pm)
To help manage visitor numbers and in order to maintain safe social distancing, we have reduced the number of people we can welcome at one time and pre-booking is essential. You may book by calling 016288252 or by email to castletown@opw.ie
Tours are self-guided and are of the Ground Floor only. A one-way system is in operation. Please follow the directions and advice of guides at all times.
When you arrive, have your booking reference number to hand. Entry is from the front door of the house.
In order to help us maintain a safe environment within the house, please arrive within your chosen time slot. If you miss your chosen time slot, our guides will only be able to allow admission if there is availability and this will be at their discretion.
We recommend that you download the self-guiding information leaflet before you arrive as there will be no printed information in the rooms.
In line with government advice, face coverings must be worn in all indoor spaces. Please visit hse.ie for information on face coverings.
Children must be supervised at all times and we ask that all visitors refrain from touching any surfaces within the house.
Café
The Courtyard Café is open 7 days a week from 10am to 5pm
You can contact the café by calling 016279498
Group/School Bookings
For group / school bookings (more than 8 people), please e-mail castletown@opw.ie
In the interests of safety, we cannot allow group visits at present.
Code of Conduct
Please download the Code of Conduct for Dog Owners at this link.
Guidelines for suitable food for the ducks in our pond can be found here.
Visited the house? Please help us keep improving our service by completing our visitor survey here.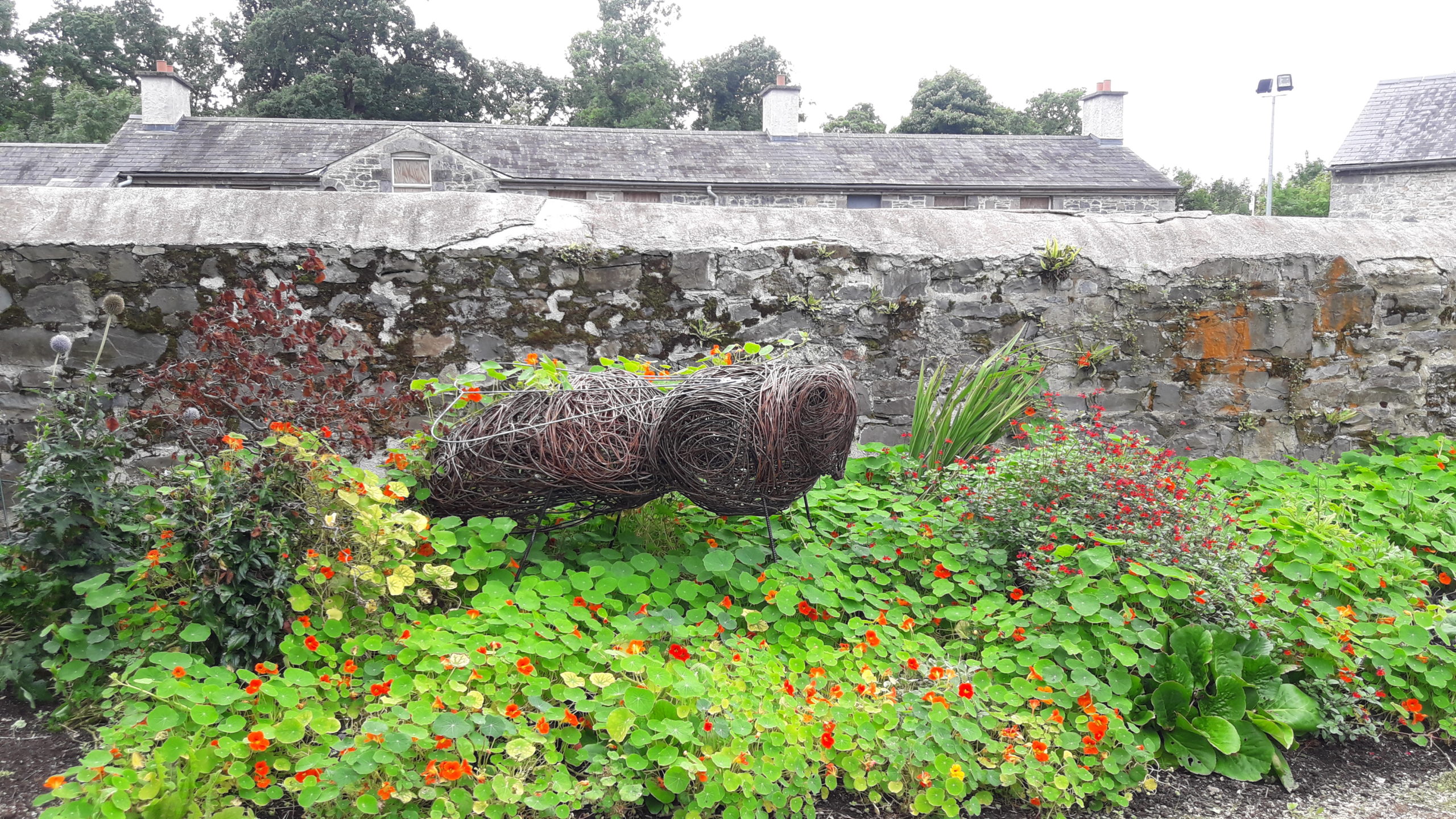 Castletown's Biodiversity Garden
Introducing….Castletown's Biodiversity Garden!
This new offering at Castletown is open 7 days a week from 10am to 5pm (last entry 4:30pm)
Meet Castletown's fairies, the guardians of the Biodiversity at Castletown, do their clue hunting trail, meet some of our four-legged friends and have a go of the play area!
Admission is free for 2021.
There is no need to pre-book for the biodiversity garden, reception is located in the West (café) courtyard.
Children must be supervised at all times.
The garden is a dog free area.
The Castletown Blog
Stay up to date, and enjoy glimpses from behind the scenes at Castletown! Below are the latest entries. Click here for the archive.
'No words can describe the affliction of this house.' At six o'clock on the morning of 2nd August 1821 Lady Louisa Conolly took her last breath at Castletown, the home she had shaped and loved for over sixty years. Throughout the previous eight weeks her family had...