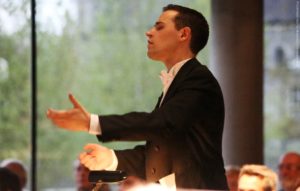 Now in its third year, following two sell-out performances in 2018 and 2019, OPW Castletown House welcomes Handel's Messiah back to the stunning Long Gallery for what will no doubt be the musical highlight of the season.
A glorious and dramatic work, Handel's Messiah, is firmly fixed in the hearts of music lovers around the world. The work has a particular significance to Dubliners as it received its premiere at Neals Musick Hall, Fishamble Street in Dublin's city center in 1742. However, the connections to Castletown House go beyond that. Catherine Conolly, who was wife of the speaker of the Irish House of Commons and resided at Castletown House, was one of the original benefactors of the Messiah's historical first outing at Fishamble Street, where the ladies and gentlemen patrons were requested to come without their hoop-framed skirts and swords to increase capacity.
The beautiful Long Gallery of Castletown House will, once again, welcome home Handel's great masterpiece, Messiah, for a very special performance with choir and full orchestra, featuring a cast of the finest Irish and international soloists, under the baton of Niall Kinsella. A perfect opportunity to hear the beautiful strains of music that Castletown residents would have enjoyed centuries ago.
Book early to avoid disappointment. No swords or hoop-skirts, please!
Cambiata Chamber Choir
Irish Choral Sinfonia
Lorna Breen, soprano
Martha Bredin, mezzo-soprano
Conor Breen, tenor
Brendan Collins, baritone
Niall Kinsella, conductor